THE SURPRISE INGREDIENT FOR CHEFS & THE GLUTEN-INTOLERANT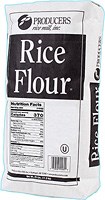 Producers Long Grain White Rice Flour
With the growing awareness of Celiac disease and the rise of gluten-free consumer products, rice flour usage has increased dramatically. Rice contains no gluten, so rice flour is often the preferred choice for creating products for the gluten-intolerant.
Both in restaurants and at home, chefs are increasingly using rice flour to fry foods. Substituting rice flour for wheat flour in fried food creates a refreshing alternative that is lighter, crispier and yet tender. Perfect, golden crispy french fries are often coated with rice flour before frying, creating that satisfying crunch.
Broken kernels of rice are ground into rice flour, also called rice meal. Because rice flour does not absorb water as readily as wheat flour, it also makes crispier coatings for baked and fried foods and is used for dusting the surface of doughs. Commonly known as standard rice flour, this long grain rice flour has a high amylose content, which forms a stiff gel and provides a crispy texture in extruded and baked products.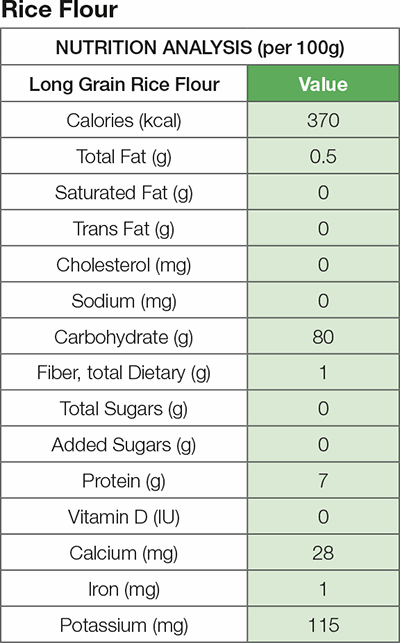 To find foodservice recipe options from the Think Rice website, browse here.
• Other Producers Products •
Contact Foodservice/Consumer Products Office
Contact us so we can get you talking to the right person and get you the information you need.
523 Louisiana Street, Suite M200
Little Rock, AR 72201
Phone: 501-374-9100
FAX: 501-374-8756