HEALTHY NEVER TASTED SO GOOD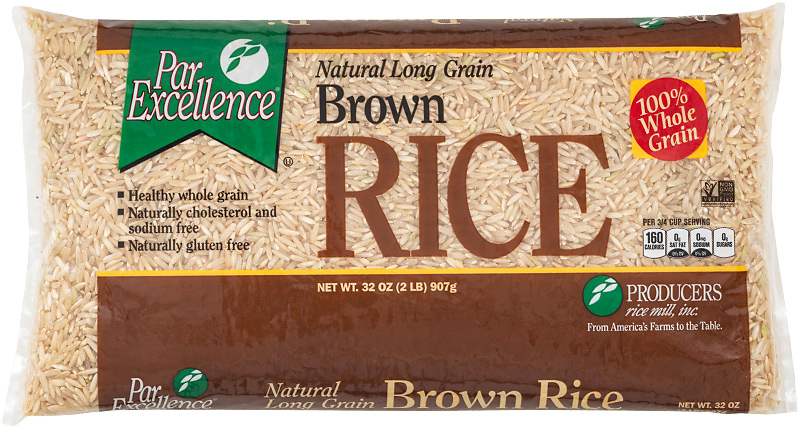 More and more of us are looking for whole grain foods as part of a healthy diet. Similar to other whole grain foods, 100% whole grain brown rice is the unmilled kernel with only the outer husk removed. The remaining bran layer gives the rice a natural light brown color. It is also the source for that distinct nutty flavor and chewy texture that so many love about brown rice. Natural long grain brown rice does take a bit longer to cook than white rice, about 35-45 minutes, but well worth the nutritious punch this tiny, naturally gluten free grain packs.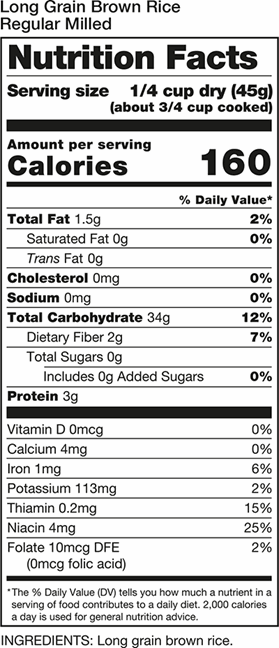 32 OZ (2 LB) bag
80 OZ (5 LB) bag
160 OZ (10 LB) bag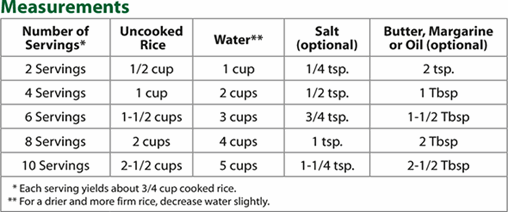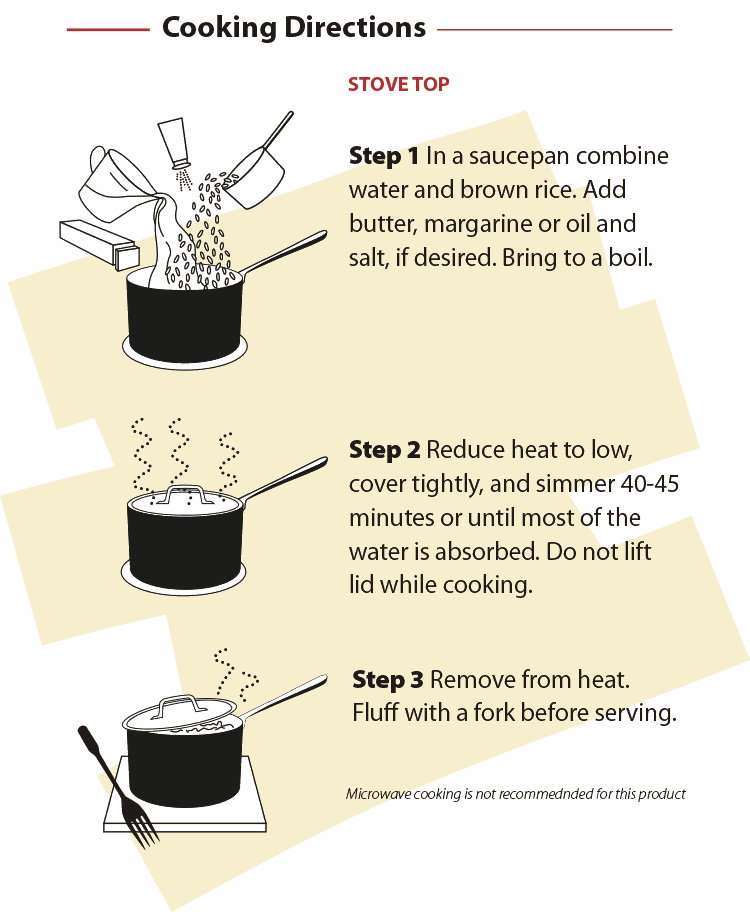 To find consumer recipe options from the Think Rice website, browse here.
• Other Producers Products •
Contact Retail/Consumer Products Office
Contact us so we can get you talking to the right person and get you the information you need.
523 Louisiana Street, Suite M200
Little Rock, AR 72201
Phone: 501-374-9100
FAX: 501-374-8756